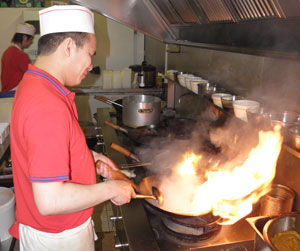 Located at 62 Fleetwood Road North in Thornton (Opposite Marsh Mill Windmill). The Oriental Kitchen Diner provides excellent food in our modern Chinese themed restaurant. The  owners have over 15 years experience in the restaurant and food industry and welcome all diners to experience a taste of the oriental.
Dear customers,
We have decided to close our restaurant until further notice. We put the safety of our community and our employees first and ask for your understanding at this moment in time. Takeaway and delivery still operate as normal from Tuesday to Sunday and off on Mondays, except Bank Holidays. 
IMPORTANT – Please ensure you wear a face mask for collections!
UPDATE – We now return to closing at midnight on Fridays and Saturdays